This week's guests:
Ep. 23 (Minutes 100-104): Dan Berger and Steve Mattsson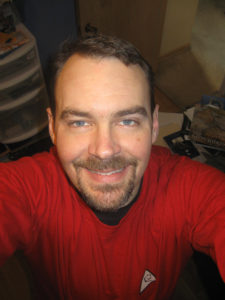 Dan "Big Shoulders" Berger was first exposed to the mutagenic properties of SF&F at the age of six when his older brother read The Hobbit to him and his younger brother as a bedtime story. Watching STAR WARS three years later irradiated the initial Tolkien injection to spectacular effect. In 1984, Dan's latent super powers were activated by exposure to a theatrical screening of THE ADVENTURES OF BUCKAROO BANZAI ACROSS THE 8TH DIMENSION and things pretty much went the way you'd expect after that.
Since 2004, Dan has worked as the co-editor, editor-in-chief, and wearer of many hats for the revived edition of World Watch One, the Buckaroo Banzai fan newsletter/fanzine created by Dianne "Hollywood" Wickes and Denise "Catnip" Okuda in 1985. He has also published Banzai-related articles with Moonstone Books as well as the odd beer article in Zymurgy Magazine.
He took a few years off from WWO to help launch, run, and crash the now defunct Foes of Reality Science Fiction and Fantasy News and Review blog. He also served for two years as President of the Board for Phandemonium, Inc., the not-for-profit corporation responsible for year-to-year management of the Capricon science fiction convention held every February in Wheeling, Illinois. In his down time, Dan plots new and exciting ways not to have any down time.
Find World Watch One at http://www.worldwatchonline.com/library.htm. Dan Appears as himself on Facebook at https://www.facebook.com/dan.berger.944. You can peruse what is left of Foes of Reality at https://www.facebook.com/FoesOfReality/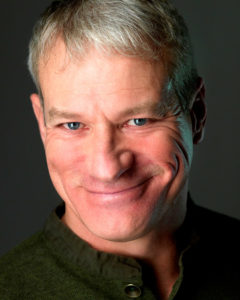 Steve Mattsson was one of the original staffers at Dark Horse Comics and has written Superboy for DC and Night Thrasher for Marvel. He made a mid-life career change and became a firefighter/paramedic, currently he sits behind a desk as a healthcare administrator. He is also a SAG/AFTRA eligible actor–look for him next as Detective Brian Steed in the true crime series "The Wonderland Murders" airing this summer on the Investigation Discovery channel.
Previous Guests:
Eps. 21 and 22: Michael Lehmann Boddicker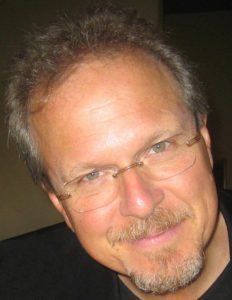 Michael Boddicker is well known as a synthesizer player, in particular for his session work with Michael Jackson on the "Thriller," "Bad" and "Dangerous" albums. He has also worked with Barry Manilow, Celine Dion and Chicago, and has composed or played on numerous film scores, including "The Adventures of Buckaroo Banzai," "The Adventures of Milo & Otis" and "Bulletproof."
Here is the IMDB listing for Michael Boddicker.
Ep. 20 (Minutes 95-100): Steve Lastoe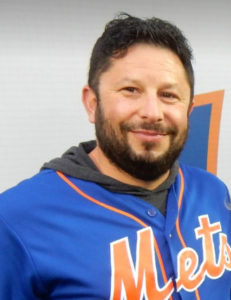 10 year old Steven Lastoe picked up a copy of Uncanny X-Men #160 in 1982 and has been a fan of Marvel's Merriest Mutants ever since. In addition to being a comics fan, he is a huge Star Wars geek and big fan of hard sci fi. He currently co-hosts the X-Minutes podcast, and formerly co-hosted The Princess Bride Minute with Jonathan Carlisle. When not being a dork, Steve resides in Brooklyn with his wife Stacey, and Odie the dog. He works in running and loves the New York Mets.
Ep. 19 (Minutes 90-95): Derek M. Koch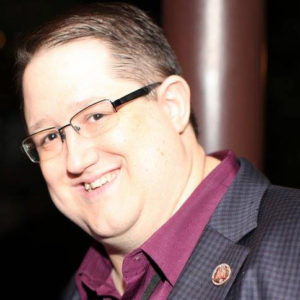 Derek wasn't allowed to watch horror as a child, but he was able to sneak the black-and-white monster movies past the parental radar. Eventually, he started watching modern horror, but he always held onto his love of the classics. After years of producing content for other podcasts, Derek M. Koch finally embraced his past and found his true path as a fan when he launched Monster Kid Radio (2014 Rondo Hatton Classic Horror Film Award, Best Multimedia/Podcast). Fostering his lifelong love for classic (and sometimes not-so-classic) genre cinema, Derek also produces the Dorado Films Podcast and co-produces the Hammer Films-themed 1951 Down Place podcast. Mention Peter Cushing, Christopher Lee, Julie Adams, Roger Browne, the Chaneys, Godzilla, the Gill-Man, John Agar, El Santo, Bela Lugosi, or Boris Karloff in a conversation, and you'll have a friend for life. (Fair warning: that conversation may end up on Monster Kid Radio!)
Ep. 18 (Minutes 85-90): Greg Wyshynski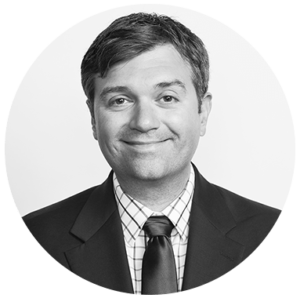 Greg Wyshynski is an award-winning writer, blogger and editor, best known for creating Yahoo! Sports' popular hockey blog, Puck Daddy.
He has appeared on dozens of podcasts as a guest, most notably The Bill Simmons Podcast, Doug Loves Movies, Star Wars Minute and NPR's The Weigh In. He's a frequent guest on several radio networks, including ESPN Radio, Fox Sports Radio, XM NHL Network Radio, TSN Radio, CBC Radio and Sportsnet Radio.
Greg currently hosts the Puck Soup and ESPN on Ice podcasts. Check out his website at http://gregwyshynski.com/
Ep. 17 (Minutes 80-85) and Ep 2. (Minutes 5-10): Sean Murphy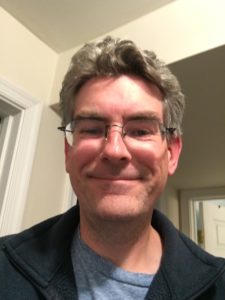 Sean Murphy lives in Burke, Virginia with his wife and son. He is the maintainer of the Buckaroo Banzai FAQ, the Ridley Scott Legend FAQ, and several sites dedicated to Text Adventure games such as Xenos and Bedlam. He's written articles about Legend, Highlander 2, Dune, and Buckaroo Banzai for Video Watchdog magazine.
Ep. 16, Minutes 75-80: Sean German (Groundhog Minute)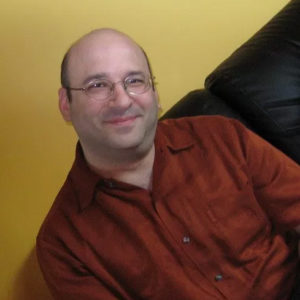 When Sean German isn't saving the human race one line of code at a time, he's co-hosting the Groundhog Minute with Christopher Dennis Di Guardia and former guest Pete Mummert. He is also the voice behind the Five Minutes of Mime podcast, and was the co-host of the Spinal Tap Minute with Heidi Bennett.
Sean was also our gracious host of the special April 1 episode of "5 Minutes of Bonsai".
Ep. 15, Minutes 70-75: Pete Mummert and Gerry Porter (Indiana Jones Minute)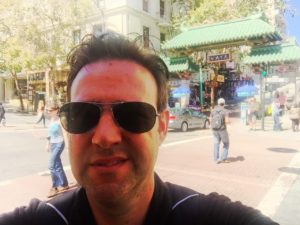 Although Pete Mummert (Indiana Jones Minute) is a neurosurgeon, particle physicist and hard rocking wearer of two belts, he was rejected for Blue Blazer membership after the jet car he built only made it as far as the 7th dimension, ripped a hole in the fabric of space-time and caused San Francisco's Sunset District to suffer three consecutive summer days with unbearably sweltering temperatures above 74 degrees Fahrenheit.
When he's not fighting trans-dimensional beings in his Cold War-era lead-lined refrigerator, he enjoys playing vintage pinball with Brett Stillo and Josh Horowitz.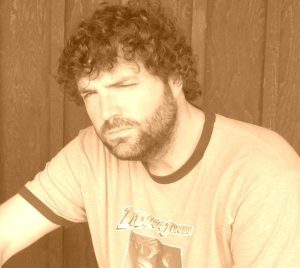 Gerry Porter co-hosts the Indiana Jones Minute with Tom Taylor and Pete Mummert. Since seeing Raiders of the Lost Ark, Gerry has been inspired to search the globe for rare antiquities. Actually drums. He's known Tom since birth, and Pete since their days at Marshall College, and believes that in a fight between Han Solo and Indiana Jones, we all win (until we all lose).  When Gerry's not shooting craps with the "bad egg" Hovitos, he's installing Xboxes in every hut and slipping "Fortified Sunny D Jungle Punch with Pampas Berries" into every thatched lunch box.
Ep. 14, Minutes 65-70: Tom Taylor (Indiana Jones Minute)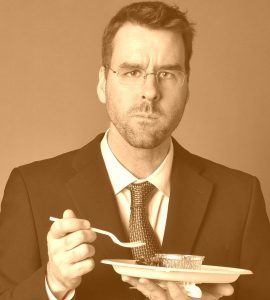 Tom Taylor is a writer, editor, and part-time podcaster. Is there another kind? He wrote a book you might enjoy called In Memory of Todd Woods. He is the cohost of ABCDEVO, The Movie Hole, and the Indiana Jones Minute podcasts.
Why does he do so many things? Because he's perfect.
Ep. 13, Minutes 60-65: Neil Brown and George Hendricks (Mogwai Minute)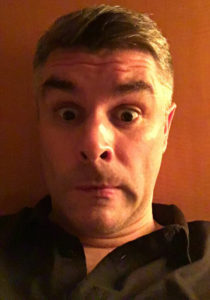 Neil Brown
is the co-host of
The Mogwai Minute
 which does for Gremlins what this podcast does for Banzai (kinda).
When not sinking deep into Gremlins trivia, Neil can be found at his local theatre trying to persuade them to take on his one-man show "One Man's West Side Story", a metaphysical yet emotional critique of the seminal work, interspersed with blockbusting musical renditions, all performed through the medium of live gifs.
They said they'd think about it.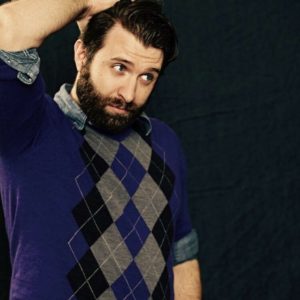 George Hendricks
 is the other co-host of 
The Mogwai Minute
. By day he gets paid to shoot things for money, and by night he may or may not be a freelance assassin.
Ep. 12, Minutes 55-60: Asterios Kokkinos
Asterios Kokkinos is a comedian who's written and performed for The Nerdist, Geek & Sundry, National Lampoon, Screen Junkies and Cracked.com. His web series Admiral Ackbar's Ads has been viewed hundreds of thousand of times worldwide. He's been featured on NPR's Marketplace, and currently edits the critically acclaimed comics and comedy anthology The Devastator. His work has been praised in USA Today, Forbes, The Huffington Post and The Onion AV Club. He enjoys Babylon 5, yelling at the TV with his father, and naps.
Learn more at asterioskokkinos.com and check out his newest podcast, sciencefriction.fun.
Ep. 11, Minutes 50-55: Jim O'Kane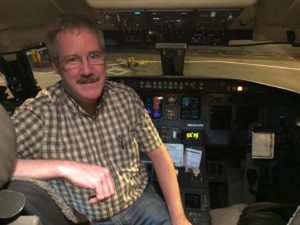 Jim O'Kane is a fellow podcaster, and creator of The TV Single Dads Hall of Fame (www.TVDads.com). He's also an actual internet meme – – just Google "how to pose like this" and click on the "Images" tab.
Jim is one of the hosts of The Rocketeer Minute, The 007 Minute, and the upcoming Dracula Minute and Apollo 13 Minutes. Obviously a man with too much spare time behind the microphone.
When not creating substantial internet content for the unwashed masses to enjoy, he's spending his final years building websites for money and providing opportunities for friends to claim they know a bona fide "rocket scientist." Yes, really – he's got a Master' s degree and everything. Oh, and he was an extra in "Logan's Run" but he's not going to do a Logan's Run Minute.
Check out his podcasts at:
Ep. 10, Minutes 45-50: Jonathan Carlisle and David Johnson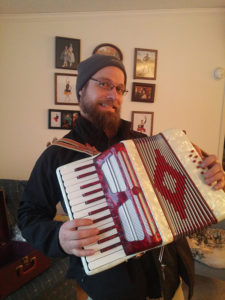 Jonathan Carlisle's podcasting exploits have taken him from the land of Florin to the Planet Zarkon. He boasts no formal background in movie review, he just likes shiny things and funny faces. And his wife and three kids, he likes them too. Yes, and the dog. No, no, he doesn't hate cats, he just really doesn't need any more pets at the moment. No really, the kittens are very cute, but he must decline.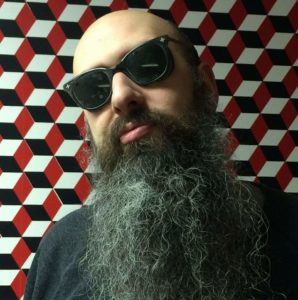 David

 Johnson
is a  certified dental technician living in Madison Wisconsin with a wonderful wife and two sickly cats. He's well aware that he is a Nerd but prefers to regard himself as a high brow, artsy fartsy Nerd.
Ep. 9, Minutes 40-45: Curtis Bloes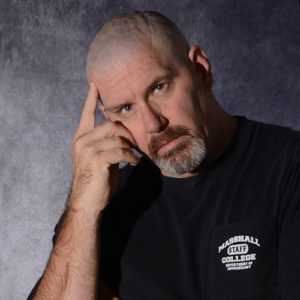 Curtis Bloes is the editor of TheSacNews.com and a boudoir photographer from Sac City, Iowa.
In the 80's he became a DJ at KSAC, a student radio station. There, he developed his skills for interviewing people that he would use in the proto-podcast show, "The What I Wish I Didn't Know Show," a show he put out on cassette tape and distributed with 'zines in the Midwest during the early and mid 90's, and then again with the rise of "internet radio" in the mid-2000s.
In the late 90's he started the band, SK8RED, a garbage rock band in operation until 2006. During this time period he also operated one of Iowa's first all-digital recording studios catering to Iowa punk rock bands.
In 2005 he and his wife, Karla, produced a political talk show called, "The Argument." This show ended with the birth of his child in 2007.
In 2017 he and a former band mate produced the first half of the Better Off Dead Minute Podcast, a project that will be completed in 2018.
betteroffdeadminute.com
clueminute.com
thesacnews.com
facebook.com/blazeportraits
Ep. 8, Minutes 35-40: Justin Coote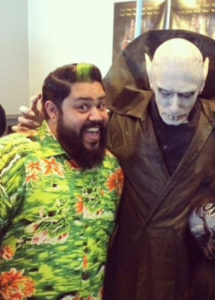 Justin Coote writes and interviews under the name KillDozer for the Overlooktheatre.com and is a member of the OverlookHour podcast. He is a punk rock monster kid and proud father of two. When not seeking out rare horror and science fiction films and memorabilia, he and his family are exploring America searching for Big Foot museums, roadside attractions, old film locations, and famous graves. He sings for the punk/hardcore band Alcatraz and can be followed on Instagram under the name XJustinXAlcatrazX.
Ep. 7, Minutes 30-35: Desmond Miller and Audra Wolfmann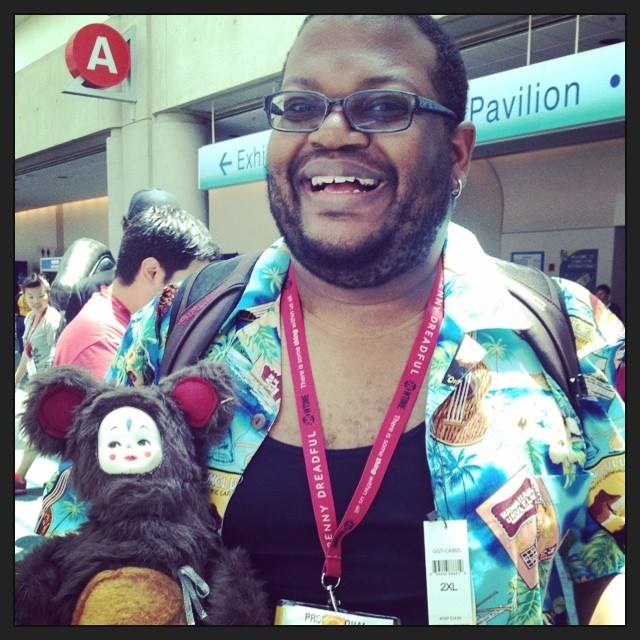 Desmond Miller is a long-time comic book lover and all-around geek extraordinaire. When not reading or watching shows and movies about comics. Desmond is busy talking about them on the podcast The Geek Chat!
Check out all 5 seasons on Soundcloud.
Audra Wolfmann is a writer, editor, actor, model, burlesque MC, and filmmaker living in San Francisco.
After earning an MFA in Creative Writing from Mills College at the turn of the century, Audra went on the write for magazines, blogs, anthologies, and co-wrote/directed/produced the short film Souls of Splendor.
As an actor, she has appeared in numerous independent films and onstage with The Thrillpeddlers, The Primitive Screwheads, and TCH Productions. She has also been active in the burlesque revival since 2004 as one of the few female MCs, Odessa Lil. In 2012, she began producing her internet burlesque comedy talk show SPEAKEASILY.
She is proud to be Miss Noir City 2013 and 2015, and will never give up the title if she has somethin' to say about it.
Ep. 6, Minutes 25-30: Aimee Pavy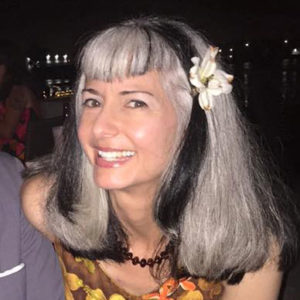 Aimee Pavy spends her time thinking everything can be turned into a script for her audio drama podcast Twelve Chimes It's Midnight, obsesses over sound effects, watches a lot of film and too much TV, and loves a good cocktail at the end of the day. She's also been writing for the San Francisco Silent Film Festival and is a fellow with Odd Salon, an evening series of cocktail hour lectures, featuring short talks illuminating extraordinary and unusual chapters from history, science, art, and adventure.
Ep. 5, Minutes 20-25: Billy Vera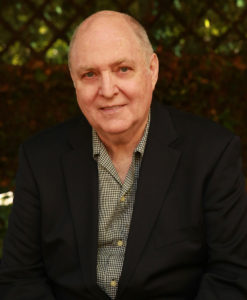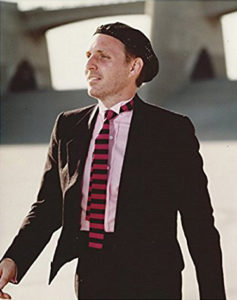 Best known for his 1987 number one smash "At This Moment" with his band, Billy Vera & the Beaters, made famous on the sitcom Family Ties, Billy Vera has had a long and varied career.  The first song he pitched to a publisher at age 20, "Mean Old World," became a hit for Ricky Nelson and kick-started a life as a staff songwriter.  Songs recorded by Fats Domino, Barbara Lewis, the Crystals and the Shirelles paid the rent while Billy honed his performing craft in the mob-owned clubs in Times Square.
For Atlantic Records, he hit the charts with the self-penned "Storybook Children," sung with gospel singer Judy Clay, cousin of Dionne Warwick and Cissy Houston.  The pair was an instant sensation at Harlem's Apollo Theatre.  Vera's first solo hit was "With Pen In Hand," after which the changing 60s culture shoved him aside, as it did so many non-British entertainers.
The 1970s were a time of survival for our boy, but in 1979 Dolly Parton topped the charts with Billy's song, "I Really Got The Feeling," leading to a move to Los Angeles.  There, he formed the Beaters, soon becoming the hottest band in town and signed a record deal that resulted in the hit "I Can Take Care Of Myself."  The follow-up, "At This Moment," stalled at #79 when the label closed down.
For the next five years, Vera eked out a living as an actor, appearing in movies like Buckaroo Banzai and The Doors as well as numerous TV shows.  When "At This Moment" hit, everything changed.  Nine appearances with Johnny Carson on The Tonight Show, and shots on American Bandstand made him a favorite of Dick Clark, who booked him on all of his productions.
Moving into record production, Billy and his partner Michael Cuscuna made three top five albums with Lou Rawls, reviving the baritone's career.  Alone, Vera produced Lou's final album, Rawls Sings Sinatra, which lasted six months on the charts.
More recently, Billy has realized his dream of recording with a big 18-piece band on his album Big Band Jazz, a tribute to the great black songwriters of the 1920s, 30s and 40s.
His catalog of songs has been covered by Rawls, Bonnie Raitt, Robert Plant, Tom Jones, Etta James, Eric Burdon and Michael Buble.  He won a 2013 Grammy for best album notes for the Ray Charles box set Singular Genius: The Complete ABC Singles and has a star on the Hollywood Walk of Fame.  In the works are a memoir and a documentary, both entitled Harlem To Hollywood.
Ep. 4, Minutes 15-20: Pete the Retailer
Pete the Retailer is the co-host of the Star Wars Minute podcast, as well as ABCDevo. According to starwarsminute.com, Pete was once identified by the New York Post as NY's 'most hardcore' Star Wars fan.
Ep. 3, Minutes 10-15: Sid Bridge and James Rodatus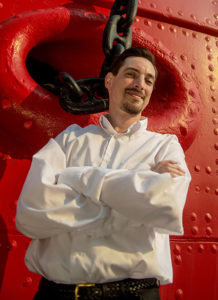 Sid Bridge (@SidBridgeComedy) is an orthodox Jewish father of five who loves to work on cars, plays the bass guitar and wears cowboy boots. He has five years of comedy experience in a variety of settings including comedy clubs, corporate events and fund raisers.
Sid is a Co-Founder of Geek Night Comedy, a geek-themed comedy/improv show that runs quarterly at the Virginia Beach Funny Bone and tours Funny Bone/Improv clubs as well as numerous conventions. Sid runs the weekly open mic show at Cozzy's Comedy Club of Newport News, the longest running comedy club in the state of Virginia. He has featured at Cozzy's and at the Comedy Club of Williamsburg.
Sid co-hosts the Reels & Wheels Podcast along with comedian James Rodatus.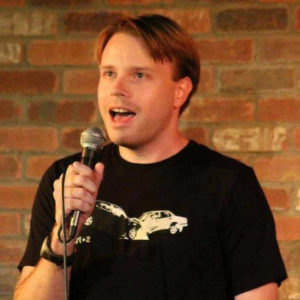 James Rodatus is a dad, stand up comic, and pretend race car driver who co-hosts the Reels & Wheels Podcast with his friend and fellow comedy car guy, Sid Bridge. He has regularly performed with the Geek's Night of Comedy and comedy clubs and conventions. You can find James in comedy shows and autocrosses around Atlanta.
His greatest professional accomplishment enabled him to combine his love of cars and comedy while working as an announcer at the SCCA's Solo Nationals.  It paid nothing, but it got him out of a monsoon while everyone else worked outside.