This week's guest:
Ep. 5, Minutes 20-25: Billy Vera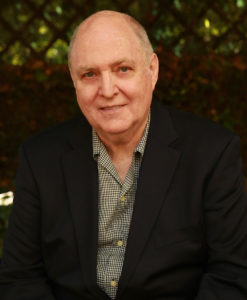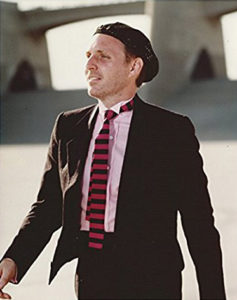 Best known for his 1987 number one smash "At This Moment" with his band, Billy Vera & the Beaters, made famous on the sitcom Family Ties, Billy Vera has had a long and varied career.  The first song he pitched to a publisher at age 20, "Mean Old World," became a hit for Ricky Nelson and kick-started a life as a staff songwriter.  Songs recorded by Fats Domino, Barbara Lewis, the Crystals and the Shirelles paid the rent while Billy honed his performing craft in the mob-owned clubs in Times Square.
For Atlantic Records, he hit the charts with the self-penned "Storybook Children," sung with gospel singer Judy Clay, cousin of Dionne Warwick and Cissy Houston.  The pair was an instant sensation at Harlem's Apollo Theatre.  Vera's first solo hit was "With Pen In Hand," after which the changing 60s culture shoved him aside, as it did so many non-British entertainers.
The 1970s were a time of survival for our boy, but in 1979 Dolly Parton topped the charts with Billy's song, "I Really Got The Feeling," leading to a move to Los Angeles.  There, he formed the Beaters, soon becoming the hottest band in town and signed a record deal that resulted in the hit "I Can Take Care Of Myself."  The follow-up, "At This Moment," stalled at #79 when the label closed down.
For the next five years, Vera eked out a living as an actor, appearing in movies like Buckaroo Banzai and The Doors as well as numerous TV shows.  When "At This Moment" hit, everything changed.  Nine appearances with Johnny Carson on The Tonight Show, and shots on American Bandstand made him a favorite of Dick Clark, who booked him on all of his productions.
Moving into record production, Billy and his partner Michael Cuscuna made three top five albums with Lou Rawls, reviving the baritone's career.  Alone, Vera produced Lou's final album, Rawls Sings Sinatra, which lasted six months on the charts.
More recently, Billy has realized his dream of recording with a big 18-piece band on his album Big Band Jazz, a tribute to the great black songwriters of the 1920s, 30s and 40s.
His catalog of songs has been covered by Rawls, Bonnie Raitt, Robert Plant, Tom Jones, Etta James, Eric Burdon and Michael Buble.  He won a 2013 Grammy for best album notes for the Ray Charles box set Singular Genius: The Complete ABC Singles and has a star on the Hollywood Walk of Fame.  In the works are a memoir and a documentary, both entitled Harlem To Hollywood.
Previous Guests:
Ep. 4, Minutes 15-20: Pete the Retailer
Pete the Retailer is the co-host of the Star Wars Minute podcast, as well as ABCDevo. According to starwarsminute.com, Pete was once identified by the New York Post as NY's 'most hardcore' Star Wars fan.
Ep. 3, Minutes 10-15: Sid Bridge and James Rodatus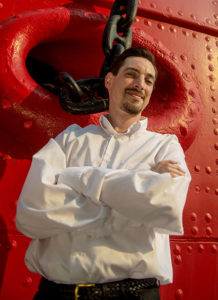 Sid Bridge (@SidBridgeComedy) is an orthodox Jewish father of five who loves to work on cars, plays the bass guitar and wears cowboy boots. He has five years of comedy experience in a variety of settings including comedy clubs, corporate events and fund raisers.
Sid is a Co-Founder of Geek Night Comedy, a geek-themed comedy/improv show that runs quarterly at the Virginia Beach Funny Bone and tours Funny Bone/Improv clubs as well as numerous conventions. Sid runs the weekly open mic show at Cozzy's Comedy Club of Newport News, the longest running comedy club in the state of Virginia. He has featured at Cozzy's and at the Comedy Club of Williamsburg.
Sid co-hosts the Reels & Wheels Podcast along with comedian James Rodatus.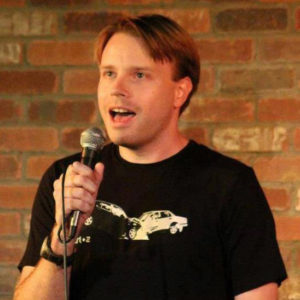 James Rodatus is a dad, stand up comic, and pretend race car driver who co-hosts the Reels & Wheels Podcast with his friend and fellow comedy car guy, Sid Bridge. He has regularly performed with the Geek's Night of Comedy and comedy clubs and conventions. You can find James in comedy shows and autocrosses around Atlanta.
His greatest professional accomplishment enabled him to combine his love of cars and comedy while working as an announcer at the SCCA's Solo Nationals.  It paid nothing, but it got him out of a monsoon while everyone else worked outside.
Ep. 2, Minutes 5-10: Sean Murphy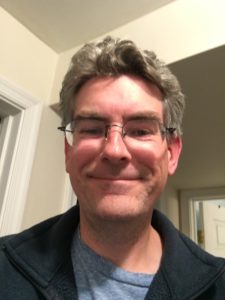 Sean Murphy lives in Burke, Virginia with his wife and son. He is the maintainer of the Buckaroo Banzai FAQ, the Ridley Scott Legend FAQ, and several sites dedicated to Text Adventure games such as Xenos and Bedlam. He's written articles about Legend, Highlander 2, Dune, and Buckaroo Banzai for Video Watchdog magazine.