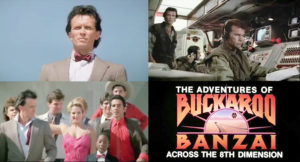 Brett Stillo and Josh Horowitz discuss the Adventures of Buckaroo Banzai Across the 8th Dimension 5 minutes at a time. This preview episode covers the trailer to Buckaroo Banzai, which includes lots of bow tie.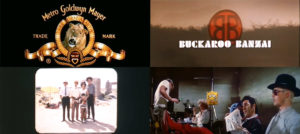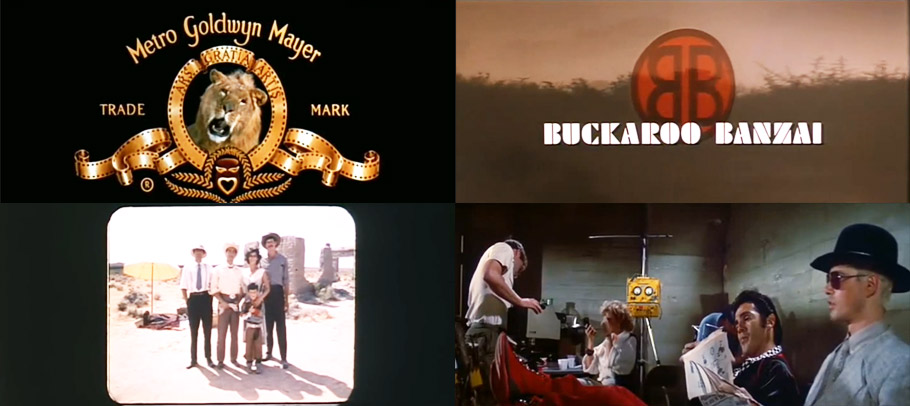 Brett Stillo and Josh Horowitz begin analyzing the Adventures of Buckaroo Banzai Across the 8th Dimension with minutes 1-5, featuring the lost "home movie" opening with Buckaroo's backstory, his parents, a gravity catapult, and the evil Hanoi Xan.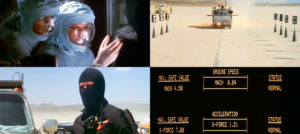 Sean Murphy (keeper of the Buckaroo Banzai FAQ on figmentfly.com) joins forces with Brett and Josh to discuss Minutes 5-10, which features red glasses, Eskimo neurosurgery, prep for an iconic jetcar's run, and the contents of Buckaroo's briefcase.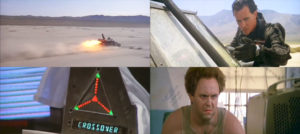 For Minutes 10-15, Brett and Josh are joined in the Texas desert flats by Reels and Wheels podcast hosts Sid Bridge and James Rodatus, dissecting the 1982 Ford F-350 Jet Car, its jaunt into the 8th Dimension, and a bit of Dr. Emilio Lizardo.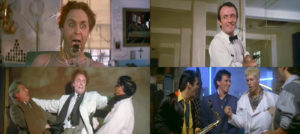 Brett, Josh, and Pete the Retailer from the Star Wars Minute podcast discuss Minutes 15-20. Topics include Buckaroo Banzai merchandise, Dr. Lizardo's comic book-like backstory, a young Mike Ehrmantraut, monkeyboys, and Artie the Promoter.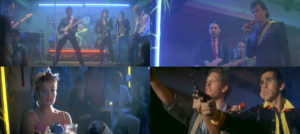 For minutes 20-25, Josh and Brett are joined by singer, songwriter, and actor Billy Vera, who played Blue Blaze Irregular Pinky Carruthers in the film. The minutes cover Artie's Artery, Penny Priddy, Buckaroo's deep lines, and a bit of Dr. Lizardo.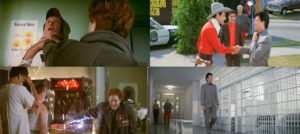 Brett and Josh discuss Minutes 25-30 with Aimee Pavy from the Twelve Chimes It's Midnight podcast, covering the Tragedy of Dr. Lizardo, the horrible Dr. Cotton, a BB video game, a red boombox, and how everything is better with Jeff Goldblum in it.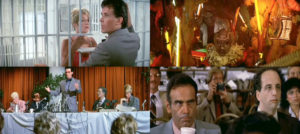 Returning guests Audra Wolfmann and Desmond Miller help discuss Minutes 30-35, which includes backstory on Penny Priddy / Peggy Banzai, Team Banzai's impromptu press conference, spaceships resembling Cheetos, and a pay phone call from the President.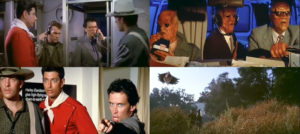 For Minutes 35-40, Justin Coote from the OverlookHour podcast joins Brett and Josh in discussing phone booths, Elephant Bravo clearance, 1980s blue lightning, comic book dialogue, Harley-Davidsons, low-budget chases, and Thermopods.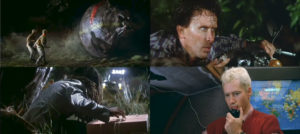 Brett and Josh discuss Minutes 40-45 with Bunkhouse member Curtis Bloes of the Better Off Dead Minute. These minutes follow the adventures of the hunters Bubba and Bert, the Fall of John Valuk, Red Lectroids, and Perfect Tommy's radio call for help.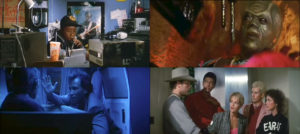 For Minutes 45-50, Josh and Brett are joined by MxM podcasters Jonathan Carlisle and David Johnson. Discussions cover Blue Blaze Irregulars Scooter and Casper Lindley, bright colored sofa sales, Gear-Up, black lectroids, and the CompuPro System 8/16.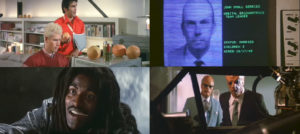 Brett and Josh discuss Minutes 50-55 of Buckaroo Banzai with Jim O'Kane from the Airport and Rocketeer Minutes. Topics include the many Johns of Yoyodyne, the Black Lectroid John Parker, 300 Baud Modems, Orson Welles, and a can of Michelob.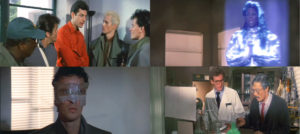 Special guest Asterios Kokkinos gives his spirited take on BB as we discuss Minutes 55-60, which includes the return of the Goldblum-ometer, the Perfect Tommy Wardrobe Recap, a "hologram" John Emdall, bubble-wrap masks, and a doomed lab assistant.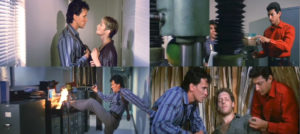 This week we discuss Minutes 60-65 with Hong Kong / Denver Cavaliers Neil Brown and George Hendricks from the Mogwai Minute. The minutes cover skungy spider-ticks, flaming file cabinets, more Goldblum-ometer readings, and of course, the watermelon.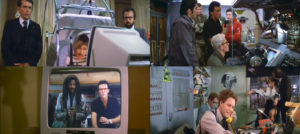 Tom Taylor from the Indiana Jones Minute joins Brett and Josh in discussing Minutes 65-70, which feature Ronald Lacy as the President, Yakov Smirnoff, more Jeff Goldblum, Screaming Yellow Zonkers, and honey. With bonus commentary by Lena Horowitz.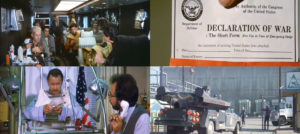 Gerry Porter and Pete Mummert from the Indiana Jones Minute join Josh and Brett to discuss Minutes 70-75. Featuring the unofficial words to the Banzai March, more President Toht, a panicking General Catburd, and the Declaration of War: the Short Form.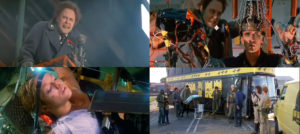 Groundhog Minute's Sean German joins Brett and Josh to discuss Minutes 75-80 of Buckaroo Banzai. Topics include junk food and batteries, cookies, megalomaniacal speeches, Rug Suckers vs. Kolodny Brothers, proper grammar, and the Try Wing Fighter.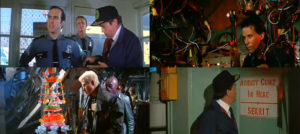 For Minutes 80-85, Josh and Brett are once again joined by Figmentfly.com's Sean Murphy to discuss the prelude to the Battle of Yoyodyne. We cover hapless guards, bivouacs, colorful mobiles, soft lectroids, and soothing PA announcements. Believe it!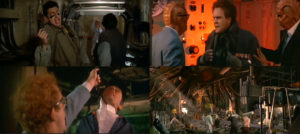 Special guest and Buckaroo Banzai fan Greg Wyshynski from ESPN joins Brett and Josh to discuss Minutes 85-90, covering the Battle of Yoyodyne, creepy slime gerbils, lots of shootin', and lectroids falling from tall girders. Sponsored by Thermopod!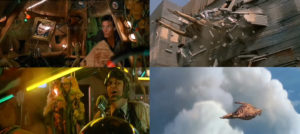 Derek M. Koch from Monster Kid Radio joins Brett and Josh for Minutes 90-95, covering Whorfin's attempt to breach the 8th Dimension, the fate of John Bigboote, fluids on ships, and Buckaroo / John Parker's adventure on a portrait-laden Thermopod.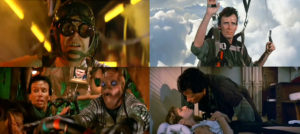 We near the end of our adventures in Minutes 95-100, which cover the demise of the Panther Ship, Buckaroo's blue-screen parachute fall, Scooter's rewards, and Buckaroo's last kiss with Penny Priddy. Featuring Steve Lastoe from the X-Minutes podcast.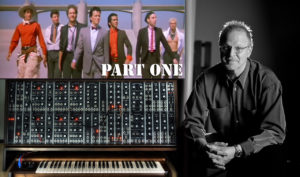 Before completing their analysis of B. Banzai's Epic Docudrama, Josh and Brett had the privilege of speaking with synth guru and film composer of the music soundtrack to Buckaroo Banzai: Michael Lehmann Boddicker. (Part 1)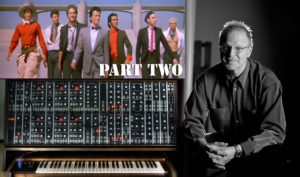 Before completing their analysis of B. Banzai's Epic Docudrama, Josh and Brett had the privilege of speaking with synth guru and film composer of the music soundtrack to Buckaroo Banzai: Michael Lehmann Boddicker. (Part 2)